About us
RIDE is a leading provider of new generation electric bicycle sharing services. We take care that our customers get to the desired place on time while enjoying the RIDE
How to RIDE?
1. Open the RIDE app
Download the RIDE App from your phone's App Store or Google Play Store. When it is downloaded, read the introduction with a short guide and register to be able to ride!
2. Find RIDE e-Bike on the map
Find the nearest e-Bike on the map displayed on our App. Make sure that the battery is charged sufficiently for your planned ride. Go after the e-Bike. You can reserve the ride for 5 minutes by pressing the clock symbol in the application.
3. Scan or input the code
To start using RIDE e-Bike, stand next to the e-Bike and scan the QR code or input the e-Bike number manually. E-Bike will wake-up and main display will switch "on".
4. Start riding (depending on model)
Fold up the side support. Press "P" button on left or right hand combination switch to release parking mode and get in to "Ready" mode. Choose cycling mode "1" (15 km/h) – "2" (20 km/h) – "3" (25 km/h).
To begin moving, turn right hand power handlebar. Use pedals if it's necessary. You can use also cruise mode by pressing "C" on right hand combination switch to keep stable speed.
5. Where to ride
Ride the e-Bike on bicycle paths as regular bicycle and road part if bicycle paths is not available. You can use pedestrian sidewalks if road part has heavy traffic. Use bicycle paths as much as possible. Always respect the pedestrians and other road users.
6. Slowing down
To stop use rear brake press left-hand lever and/or use front brake by pressing right-hand lever.
7. Find where to park
Find green zone in the app map. Put the e-Bike on the sidewalk, at bike rack or any flat place where e-Bike will not disturb pedestrians and other road users.
8. Finish the ride
After e-Bike is parked in correct place. Finish the ride in the app and submit the picture. After ride is finish e-Bike display light will go "off" and beep will follow. The beep may not follow – depending on the model. Now you can be sure that ride is finished properly.
Meet the RIDE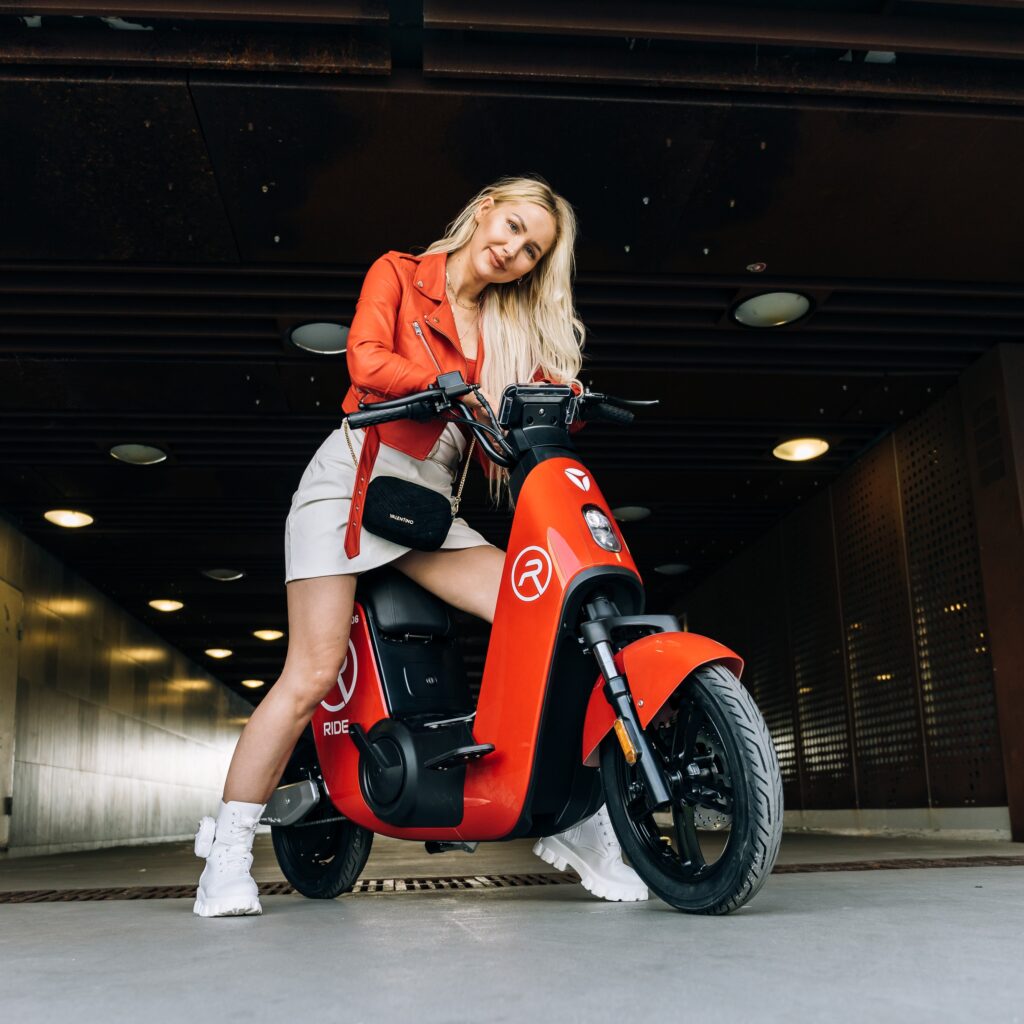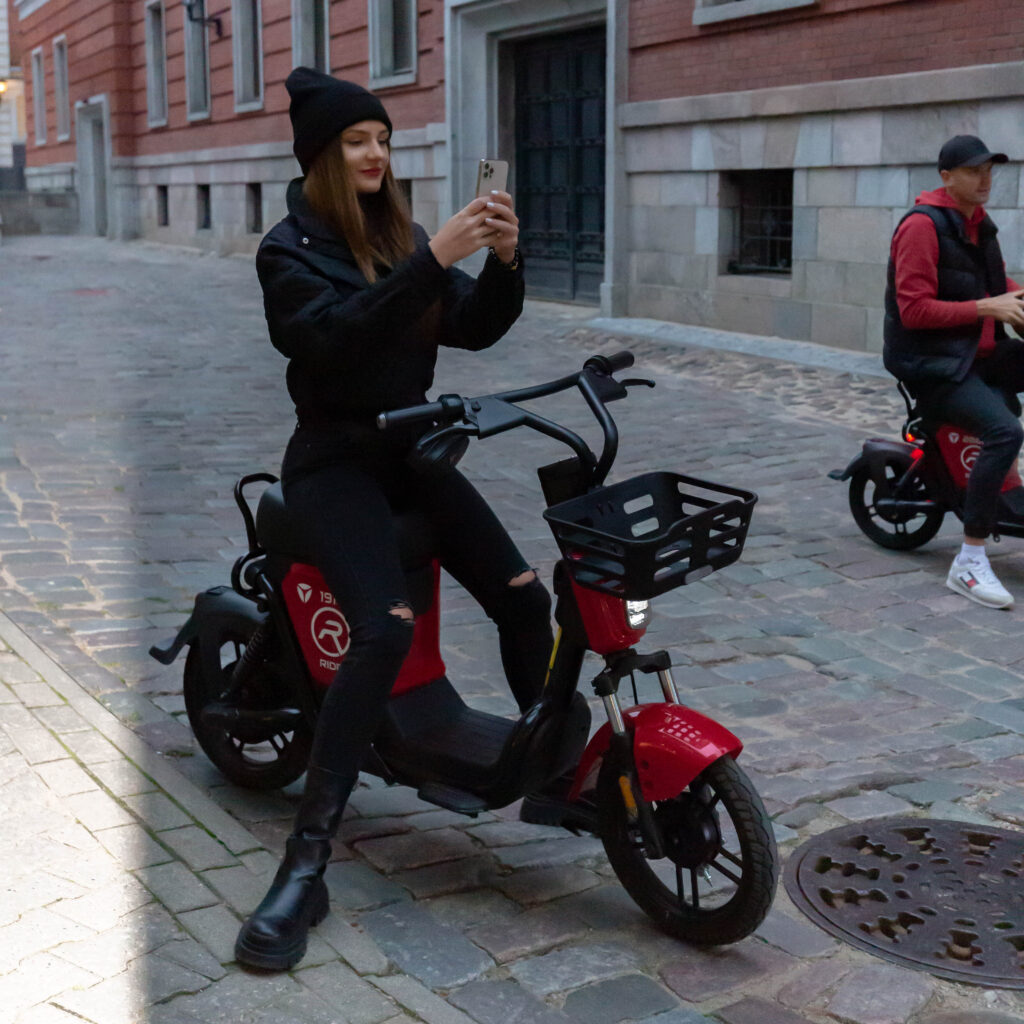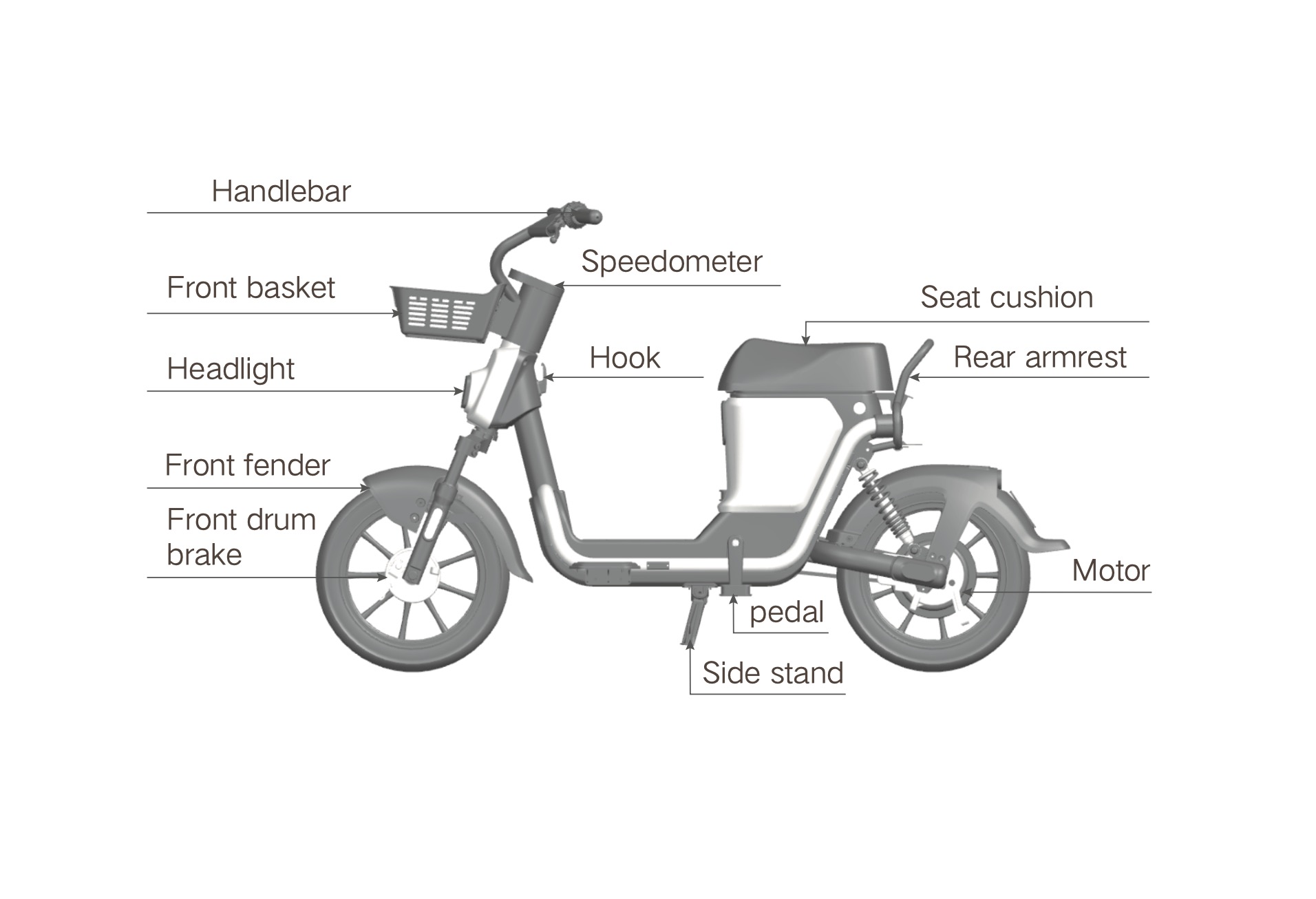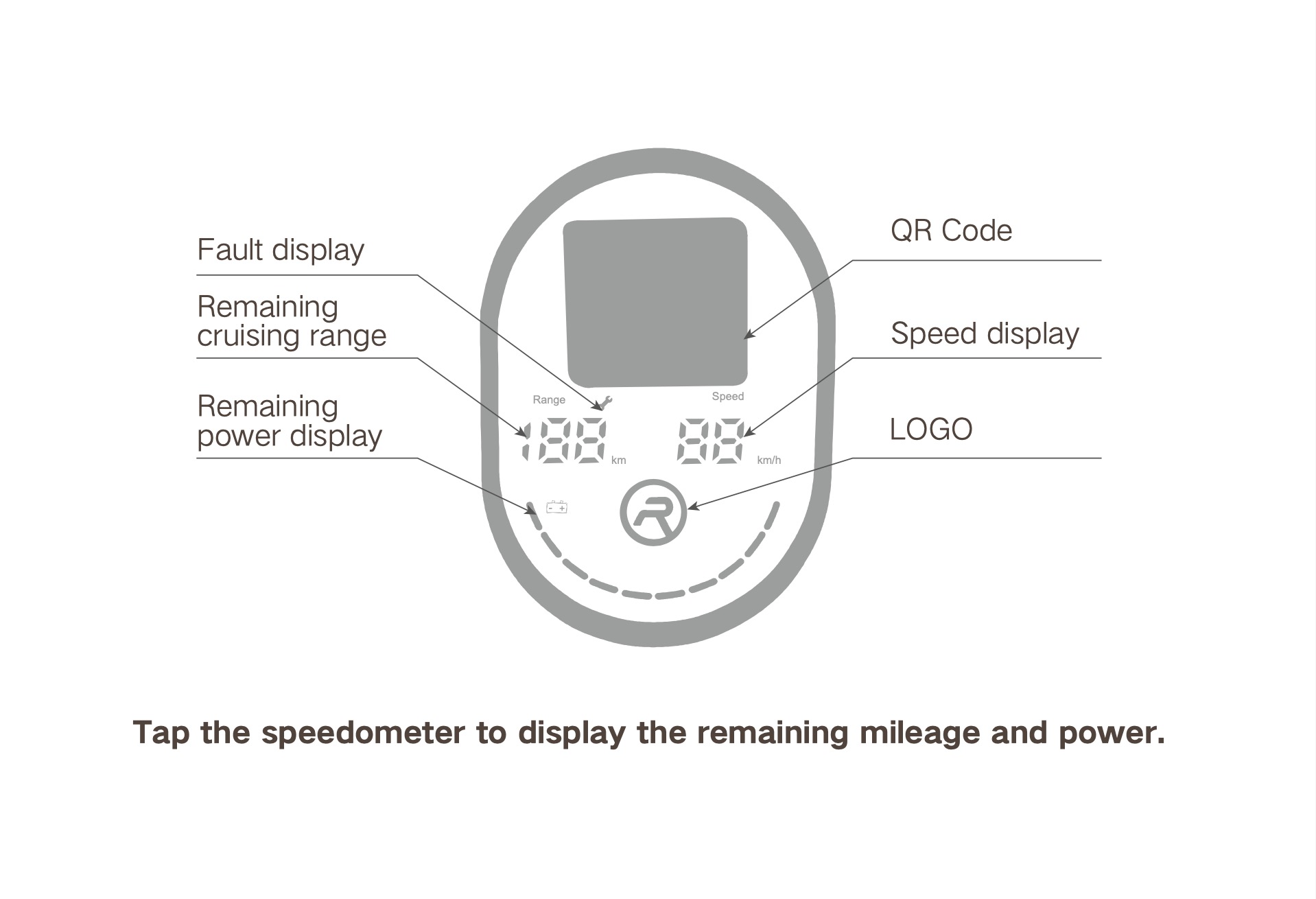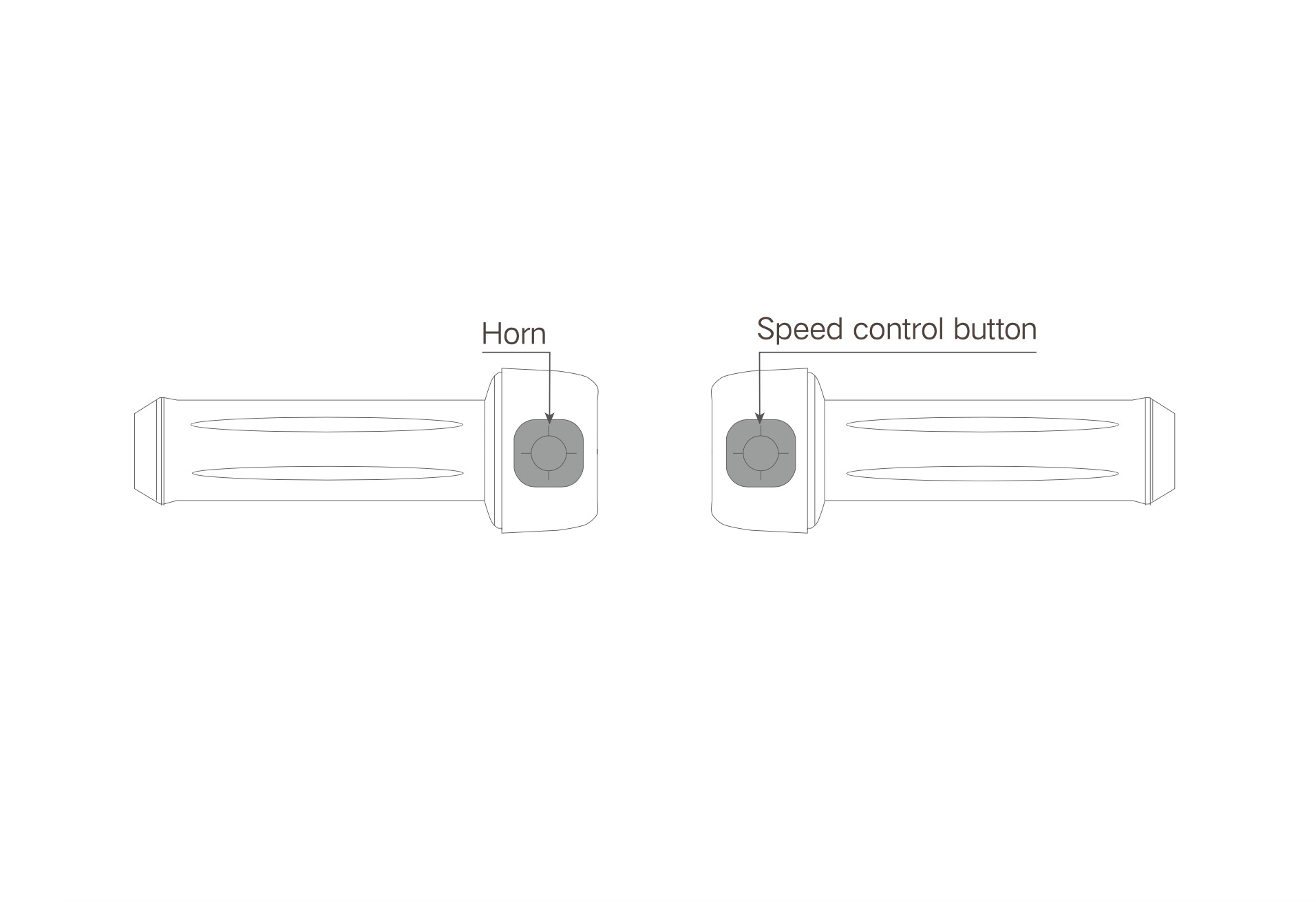 Pricing
| | Start | Driving | Pause | Reservation | All day |
| --- | --- | --- | --- | --- | --- |
| Yadea V7 | Free | 0,20 €/min | 0,10 €/min | Free | 21,99 € |
| Yadea Q20 | Free | 0,20 €/min | 0,10 €/min | Free | 21,99 € |
Subscription
Day
Weekly ticket
RIDE
courier
1 day
RIDE
courier
5 days
24,99 €
300 + 300 min
19,99 €
30 + 30 min/day
29,99 €
500 + 500 min
89,99 €
300 + 300 min/day
Zones
Riga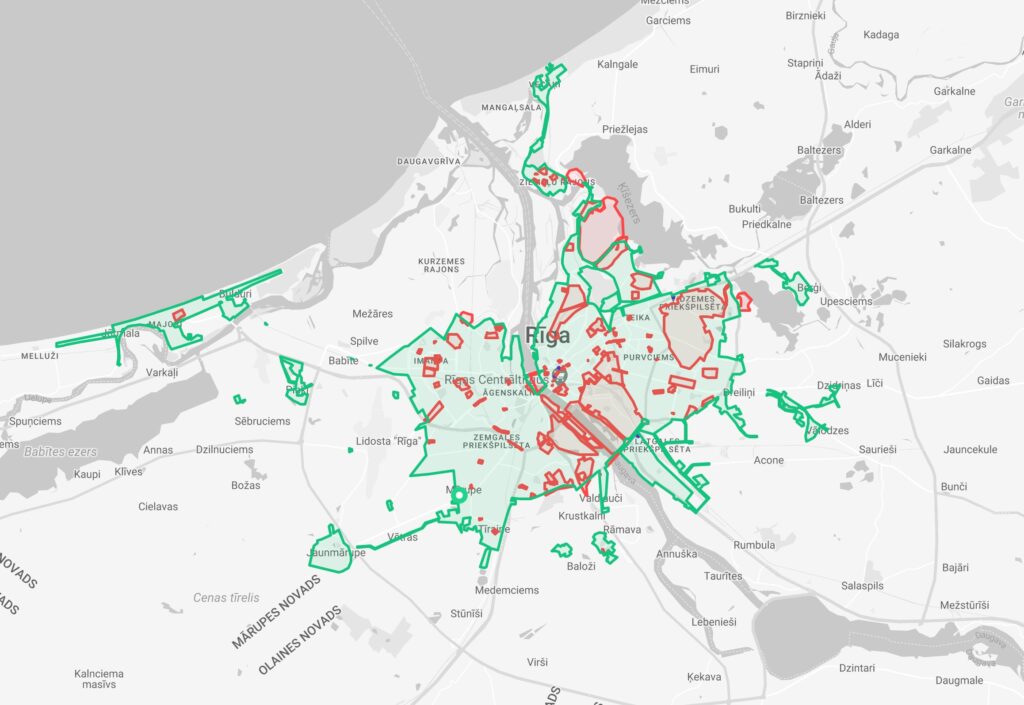 Jelgava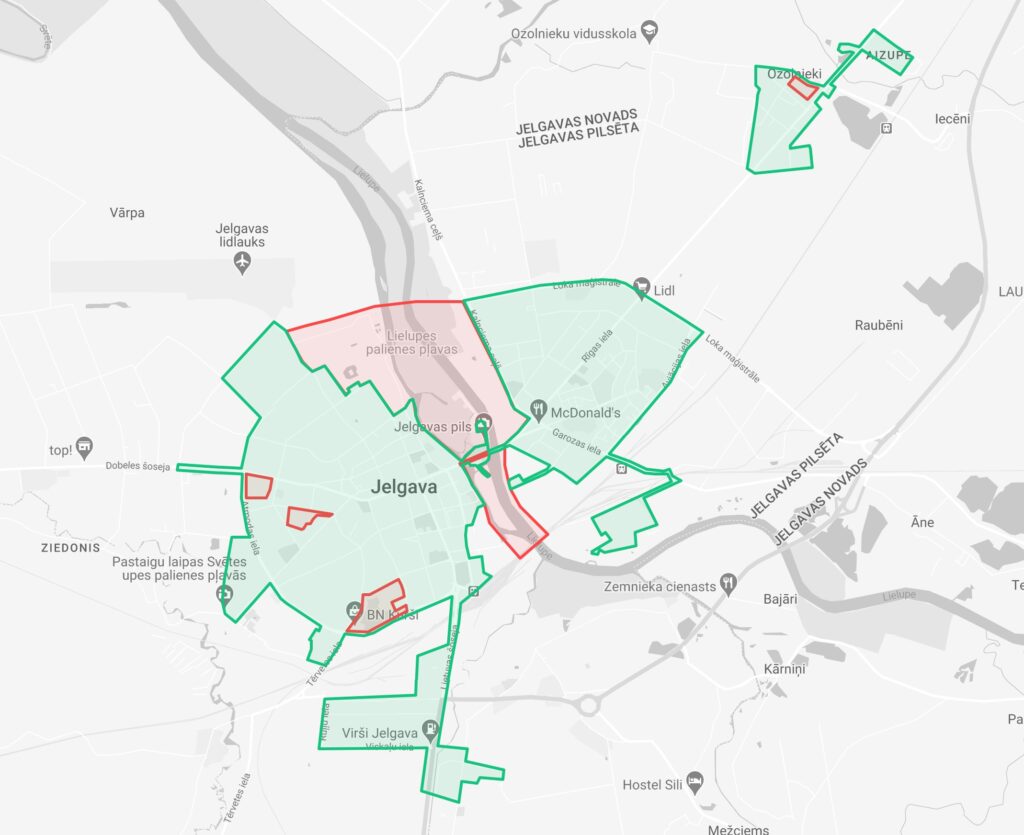 Contacts
RIDE SIA
Reg. Nr.: 40203212928
Address: Selu street 10, Marupe
LV-2167, Latvia
Phone: +371 24882433
E-mail: info@ridemobility.eu